---
The Bishop Microangelo tattoo machine (RCA) is one of the top rotaries in the market.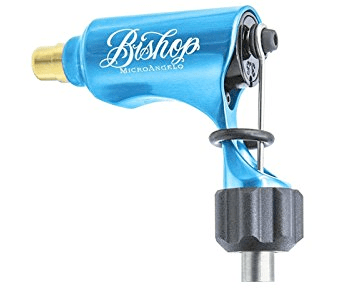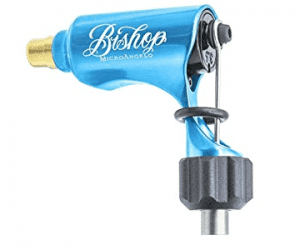 ---
Background and Technical Aspects

Bishop microangelo has evolve to be the first rotary machine to have a interchangeable magnetic cams (with a minimum of 3.5 mm and a maximum of 4.2 mm);  this means the machine is going to fulfill your requirements.
This direct drive RCA tattoo machine comes with two (2) different plunger bars, one with a 85 mm long and the second one with a 93 mm long. This is great as it will be suitable for all regular and adjustable tubes.
Another important fact to consider with the bishop rotary microangelo model is that you don't need to apply any type of lubrication.
By attempting to put any lube or grease in your machine could create potential issues, which means you could probably loose your 1 year warranty.
The ideal voltage for your microangelo tattoo machine will depend on your hand speed and style. Regardless of these two (2) factors, if you require to do color packing / shading, the recommended voltage would be 6.5 to 8v and, if you require to do some great lines, it is recommended to run the machine between 7 and 9v.
The Maxon motor dual ball bearing is powerful enough to still run the machine at a minimum of 3v.
Keep in mind that this is only just the recommended voltages by the house of Bishop Rotary, but again, it will depend on your style. Test the minimum and maximum voltages the machine can do but careful going too high cos that could fried the Maxon motor.
As all other Bishop rotary tattoo machines, this beauty has a strong frame made of aluminum, which will results in a super lightweight tattoo gun (approx 2 oz or 57 grams).
Finally, this machine does not let you adjust the give. This could be a positive or negative aspect based on what you think is best for you.
Get your brain to learn what pressure your hand has to put, then you will know if you need a machine that includes the feature of give adjustment.
The Flip side…
There is really not much flip sides to discuss about this rotary machine, however the only thing we found was it does not include the RCA cable, somethings that most machine include.
---
Final Comments for the Bishop Microangelo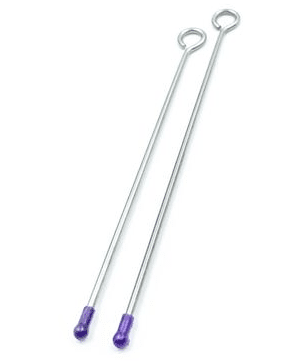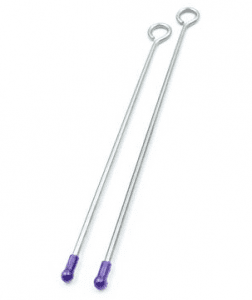 Having a Microangelo tattoo machine as part of your arsenal could be a good move. This versatile and efficient machine will give you all the minimum requirements to enhance your tattooing skills.
If you are not yet use to a tattoo machine, starting with a lightweight tattoo gun would be the ideal move. After experiencing and feeling the speed of your hand whilst doing shading or lining, you would be able to go ahead and get a heavier machine like the ones EZ Tattto Machines offer (if that is what you want).
Just remember that trying to lubricate in any way your microangelo, or do something silly like tampering the motor or replacing any part, could cause loosing the factory warranty.
Lastly, here are the Bishop microangelo specifications so that you can easily check if this machine is the right one for you. Enjoy!
---
Looking for accessories related to this tattoo machine?
Specifications
Brand:

Bishop

Type:

Rotary

Purpose:

Lining and Shading

Voltage:

6.5v to 9v

Frame:

Aluminum

Grip:

21mm

Stroke:

3.5mm

Weight:

2oz

Needle:

Single and Cartridge